Dishwasher Installation Services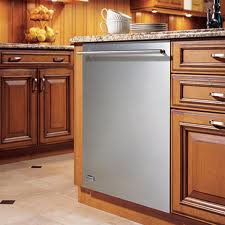 If you need to find Los Angeles area dishwasher Installation, look no further than Rooter Experts for dishwasher Installation solutions performed as professionally as the finest plumbing businesses in Los Angeles, and at prices that won't break the bank. Rooter Expert's skilled and helpful plumbing specialists take all the worry and guess work out of choosing a top-of-the-line plumbing technician in Los Angeles. We get the job done right, every time.
Dishwasher installation can be tough for the average user, as water hookups and electric or gas lines need to be properly installed. As far as water lines, dishwashers usually uses the same water pipes as your kitchen sink and disposal. If installed properly, this works perfectly, but if not, you risk backflow from your dirty sink or disposal into your dishwasher, or vice versa.
Plumbing Businesses in Los Angeles County
Rooter Experts provides excellent plumbers to residences and corporations all throughout Los Angeles. Have confidence in Rooter Experts plumbers to be quick, dependable and qualified. Our excellent plumbing techs will always be there to finish the job properly at reasonable prices. Trying to find commercial plumbing services for your business or larger buildings? Rooter Experts provides commercial plumbing services as well that will help you keep maintenance fees lower.
Do not get taken advantage of by unethical plumbing businesses! Call up Rooter Experts right now for any of your emergency, basic servicing, equipment installing or long-term plumbing related needs!
Tips From the Plumbers
Showers and Baths: Faucets can be cleaned out and restored to full pressure through the use of vinegar solutions to get rid of mineral deposit buildup.
Kitchen: If the garbage disposal is clogged up, try pushing the reset switch to start with. It's that little red-colored button underneath the unit.
Lavatory: Don't use your toilet as a wastebasket unless you like calling a plumbing services! Keep a real waste receptacle close by so you're less tempted to use the john.
Laundry Room: Try to only operate the washing machine and clothes dryer when you have full loads. This saves lots of water and energy, especially in more mature models of washer/dryers.
Outside Commercial Plumbing: Keep your window wells clean and free of debris and leaves to ensure insulation efficiency.
Kitchen: Every once in a while, take a look under the kitchen sink when you are doing dishes; it should never be damp. If you have any water leaking, call Rooter Experts commercial plumbing service right away!
Plumbing Company Calendar: Seasonal Tips To Keep Your Plumbing in Good Shape
The Winter Months:
Showerhead weaker,dribbly, or just seems to have lost pressure? Clean it with vinegar solution by tying a plastic bag around it and soaking overnight. It may just be clogged with mineral deposits.
The Spring Season:
It's a good idea to seasonally check your faucets and pipes for leaks or any other problems. Make sure strainers or baskets are installed properly and all faucets are functioning like they're supposed to.
The Summer Season:
Take a look around the old toilet bowl for signs of water damage (bubbly vinyl, stains, etc.) Fix it!
The Fall Season:
Vacationing or planning to leave for holiday weekends? Shut off your main water valve, run faucets at high and low levels of the house and drain your piping.
What Sets Us Apart?
Reliable
Prompt, On Time Service
24 Hour Emergency Service
Customer Service That Puts You First
Expert Knowledge with Decades of Experience