Sewer Line Maintenance
Trying to find sewer line maintenance in Los Angeles and the surrounding areas? Rooter Experts can provide professional sewer line maintenance expertise at affordable rates. If you're looking for one of the best plumbing providers in Los Angeles, look no further!
Sewer line maintenance is defined as servicing or replacing components of sewer lines from either a commercial or residential building. A common problem with clogged or damaged sewer lines is backflow, which can get pretty nasty. Sewer line repair and maintenance can be costly, but it's essential to your home or business plumbing functioning in a sanitary way and you can trust Rooter Experts to take care of it correctly, so you don't have to worry about future troubles.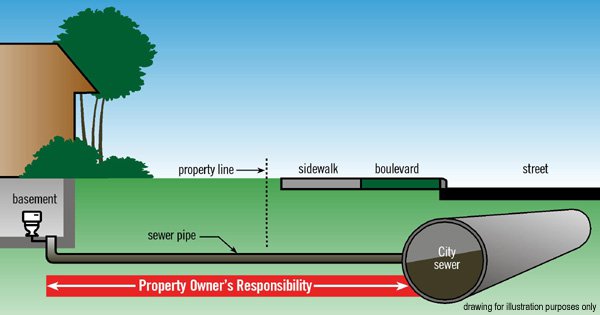 Los Angeles Area Domestic Plumbing Service
Rooter Experts provides professional domestic plumbing services to just about every area in greater Los Angeles. We also have a full line of commercial plumbing services to help apartment managers, office buildings, or restaurants keep their plumbing expenses lower and reduce the potential risks of needing costly plumbing services, like sewer line repairs, system replacement or re-piping.
Leave it to the experts! Call up Rooter Experts right now for any of your emergency, basic servicing, kitchen appliance installation or long-term plumbing needs!
Tips from your Los Angeles Plumbing Service
Laundry Room: Check your washer and dryer tubes and connectors periodically. If you notice a protruding hose pipe, replace it to ensure maximum energy efficiency.
Faucets and Sinks: Plumbing businesses love hair and soap in drains because it gets them paid: you shouldn't. Use strainers to help reduce long-term plumbing costs.
Toilets: If you have a running toilet, it might not be necessary to call a plumbing company. You might simply need to replace your flush device.
Laundry Area: Try to only run the washer and dryer when you've got complete loads. This will save lots of water and energy- especially in older models of washer/dryers.
Kitchen: Your garbage disposal shouldn't be used as a meat grinder. Incorrect use is the No. 1 reason for garbage disposal breakdown.
The Plumber's Calendar: Tips By Season
Winter:
Wintertime means holidays and that usually lends to tons of festive meals, which contain loads of fatty foods. Unless you really want to invite a local plumber to your house this holiday season, try to keep them out of your garbage disposal, as fats congeal and clog pipes.
Early Spring:
Did you know that you can use food coloring to diagnose leaks in your toilet? Drop about 5 drops in your toilet tank. If color appears in the bowl after a half hour or so, you have a leak that's costing you money and wasting resources. Call a Rooter Experts plumbing tech to get it repaired!
The Summer Time:
Leaky or loose tiles in the shower or bathroom can be a sign of water damage. Catching leaks in their beginning stages can save you costly plumbing services or even difficult restoration work for things like water damage and mold cleanup.
Autumn:
Vacationing or planning holiday jaunts? Shut off your main water valve, run faucets at high and low levels of the house and drain your piping.
What Sets Us Apart?
Reliable
Prompt, On Time Service
24 Hour Emergency Service
Customer Service That Puts You First
Expert Knowledge with Decades of Experience