Toilet Maintenance and Installation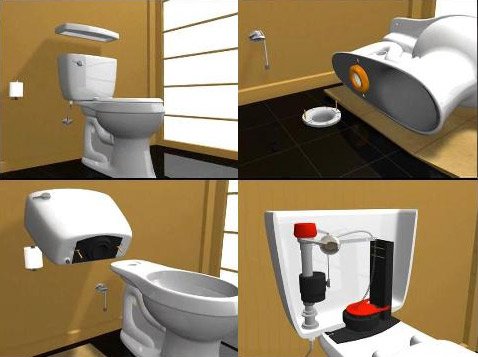 In search of toilet maintenance and installation in Los Angeles or nearby cities? Rooter Experts can provide professional toilet maintenance and installation services at affordable rates. If you're looking for one of the best plumbing providers in Los Angeles, look no further!
Toilet maintenance and installation is just what it sounds like. Maintenance usually involves stuff like replacing defective flushing mechanisms that have worn out or sprung leaks or replacing leaky seals that have worn over time. Rooter Experts can provide toilet maintenance and replacement to large commercial or industrial facilities as well as residential locations. We even install them in construction projects, large or small.
Plumbing Companies in Los Angeles
Rooter Experts delivers residential plumbers to pretty much every city inside the greater Los Angeles area. We also provide commercial plumbing services to help larger buildings or restaurants keep their plumbing expenses lower and reduce the potential risks of requiring more expensive plumbing services like sewer line repairs, system replacement, or re-piping.
Leave it to the experts! Phone Rooter Experts right now for all of your emergency, basic servicing, equipment installing or long-term plumbing needs!
Suggestions from the Los Angeles Plumbing Service
Water Heater: Give your water heater a look and make sure the temperature is set to 120 degrees. Any hotter, you may be wasting energy in addition to upping your chances of scalding.
Kitchens and Bathrooms: Leaky sinks might seem like they're no big deal, but they can be extremely costly whenever your water bill comes around. Be sure any leaks are fixed immediately, unless you really like commercial plumbing company fees and huge water bills!
Outdoor Commercial Plumbing: If you have a septic tank, try to have a professional plumbing technician service it every few years in order to avoid… horrible, horrible scenarios.
Hot Water Heater: If you don't have a tankless water heater, be sure you drain a few gallons from your tank using the water discharge valve. You'll remove sediment and accumulation that can damage your heater's performance.
Water Heater: Your water heater area isn't a storage room: Do not store anything in that room, especially any flammable liquids or gasses.
Plumbing Company Calendar: Seasonal Tips To Keep Your Plumbing in Good Shape
The Cold Season:
Has your shower head lost water pressure over time? You can try cleaning it by soaking it in a bag of vinegar for a few hours. This will dissolve most mineral deposit buildup and get it running smoothly again. Replacements are always cool too, and many new models have some great modern conveniences.
The Spring Season:
Give your toilets a good flush. Make sure everything is working properly; if you're holding the valve for lengthy periods to initiate flushing or have to do the jiggle dance to get it to work, maybe it's time to have a plumbing tech replace your flushing mechanism.
The Summer Months:
Browse your home for standing water or mold. This can indicate leaks.
Autumn:
Leaves in your gutters and your outdoor drains are bad, bad, bad. Get rid of them!
What Sets Us Apart?
Reliable
Prompt, On Time Service
24 Hour Emergency Service
Customer Service That Puts You First
Expert Knowledge with Decades of Experience