Drain Cleaning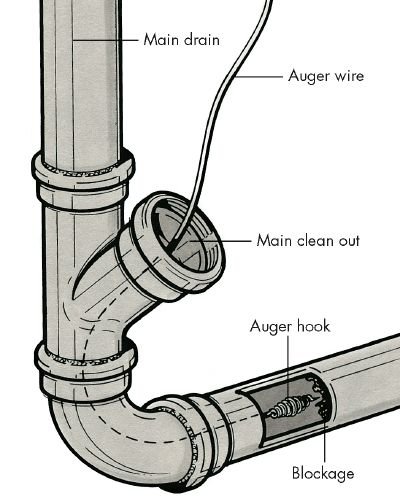 When you need greater Los Angeles area drain cleaning , take a look at Rooter Experts for drain cleaning solutions executed by the best plumbiers in Los Angeles and at prices within your budget. Our qualified and pleasant plumbing technicians will handle your drain cleaning services and ensure the job is done properly every time.
Drain cleaning involves using a plumber's snake to clear your drains or a process called "hydrojetting" which used high pressured water and some additional tools to clear your drains and flush out any buildup. Rooter Experts can handle any type of indoor or outdoor drain cleaning and even commercial drain cleaning for big jobs like restaurants' floor drains, industrial systems, or sewer lines.
Plumbing Companies in Los Angeles, CA
Rooter Experts delivers expert residential plumbing services to just about every city inside the greater Los Angeles community. We also have a full line of commercial plumbing services to assist larger buildings or restaurants keep their plumbing expenditures lower and reduce the potential risks of needing higher cost plumbing services like sewer line work, system replacement, or re-piping.
Contact Rooter Experts to receive prime-quality plumbing services, for any kind of emergency or complication you face. We deliver some of the very best in commercial plumbing, domestic plumbing, equipment installation and emergency services.
General Plumbing Tips
Hot Water Heater: Your hot water heater shouldn't be set any greater than 120 degrees. Any warmer is generally unnecessary and you'll be at a greater risk of scalding, in addition to squandering energy.
Laundry Room: Front-loading washing machines are good. Replacing your washing machines can cut your utility bill considerably.
Bathrooms: When you have a toilet that won't stop running, it might not be necessary to contact a plumbing company. You may just need to replace your flush mechanism.
Hot Water Heater: If you don't have a tankless water heater, make sure you drain a few gallons from your tank using the water discharge valve. You'll get rid of sediment and accumulation that can damage your heater's overall performance.
Garbage Disposal: Make sure you are not confusing your garbage disposal with a trash can. Overuse is the No. 1 cause for garbage disposals needing repair or replacing.
The Plumbing Calendar: Seasonal Tips from your Los Angeles Plumber
The Winter Months:
Has your shower head lost water pressure over time? You can try cleaning it by soaking it in a bag of vinegar for a few hours. This will dissolve most mineral deposit buildup and get it running back to normal. Replacements are always a good thing, too, and many new models save energy.
Springtime:
Take a look at your gutters and drains. Make sure they're free of debris from the previous season.
Summer:
Check your water heater serial number if it isn't tankless. Typically, the first few numbers signify the date it was built…anything over 15 years old should be considered for replacement. If you have to replace it, go tankless!
The Autumn Months:
Vacationing or planning leaving for holiday weekends? Shut off your main water valve, run faucets at high and low levels of the house and drain your piping.
What Sets Us Apart?
Reliable
Prompt, On Time Service
24 Hour Emergency Service
Customer Service That Puts You First
Expert Knowledge with Decades of Experience