Trenchless Inliner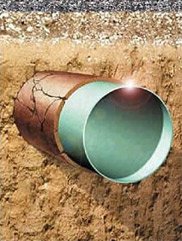 Trying to find trenchless inliner service companies in Los Angeles or nearby cities?
Rooter Experts can provide trenchless inliner service expertise at affordable prices.
If you are seeking one of the best plumbing providers in Los Angeles, look no further!
Trenchless inliner service is a great plumbing service that allows you to repair damaged outdoor water pipes without having to go through costly landscape repair that comes from digging up full pipes for replacement. Trenchless inliner service allows pipes damaged from root growth or other wear to be fixed with a polymer injected into or around the previous pipe, so all that's necessary to dig is one small hole. It's much less costly
than full pipe replacement and doesn't tear up your yard.
Los Angeles County Plumbing Contractors
Hire Rooter Experts for some of the best plumbing services and most reputable specialists in Los Angeles. Rooter Experts also provides a full line of business-related plumbing services to assist businesses or restaurants lower their plumbing costs. These include preventative services that can help your building avoid pricey fixes in the future.
Leave it to the experts; not gimmicky or un-reputable plumbing companies! Contact Rooter Experts instead to receive top quality plumbing services, regardless of what kind of service you need. We provide some of the very best in commercial plumbing, domestic plumbing, equipment installations and emergency services.
Plumbing Tips from the Experts
Pipes and Plumbing: Installing shock absorbers around water pipes can stop the rattling noises you may hear when water runs throughout the house.
Kitchen and Baths: Reduced water pressure in the sink? Look at the aerator to start. It's that tiny thing you find when you loosen the tip of your faucet.
Outdoor Plumbing: Flipped out by a commercial plumbing disaster or major leak? Remember the house has a primary water shutoff- it's generally really close to your water meter.
Basements: Sewer line gas can leak through drains that are not frequently used. Try to run some warm water for a few minutes once in a while in sinks or through drain pipes that aren't used a lot.
Kitchen: Never put oil based products down the drain. They are top causes for clogs.
Bath and Shower: If you find your shower head nozzle is spraying a little funky, try cleaning it by soaking in vinegar to wash out the mineral deposit accumulation.
The Plumbing Calendar: Seasonal Tips from your Los Angeles Plumber
Wintertime:
If you're cooking a holiday bird or just sizzling some Saturday morning bacon, don't put grease down the drain. Why? Grease solidifies in pipes and creates smaller pipes until they'll need hydrojetting.
Springtime:
Did you know you can use food coloring to identify leaks in your toilet? Drop about 5 drops in your toilet tank. If color becomes visible in the bowl after a half hour or so, then you have a leak that's costing you money and wasting resources! Call our plumbing service to get it fixed!
Summer:
Leaky or loose tiles in the shower or bathroom can be a sign of water damage. Avoid mold removal and rotted woodwork by catching leaks early.
Fall:
Insulation in your walls and around doors and windows can tremendously reduce your energy bills and temperature changes inside your house.
What Sets Us Apart?
Reliable
Prompt, On Time Service
24 Hour Emergency Service
Customer Service That Puts You First
Expert Knowledge with Decades of Experience