Floor Drain Maintenance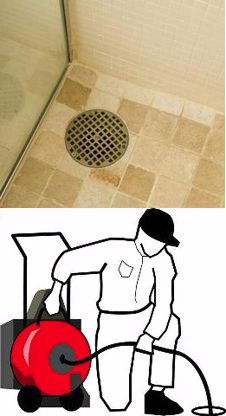 Searching for floor drain maintenance services in Los Angeles? Rooter Experts can provide professional floor drain maintenance services at affordable prices. If you're looking for one of the best plumbing businesses in Los Angeles, look no further!
Floor drain maintenance commonly includes either servicing problematic floor drains with de-clogging plumbing methods like snaking or water jetting, but that's more common in an industrial or commercial setting. Less common for residential floor drains or outdoor drains that tend to get much less build-up. In a residential setting, it's common for floor drain maintenance to stick to drain cleaning, or treating floor drains with protective fluids or chemicals that resist build up.
Los Angeles Domestic Plumbing Professionals
Call Rooter Experts in the event of a plumbing emergency. We have some of the best plumbing services and most reputable technicians in Los Angeles and surrounding cities. We also provide commercial plumbing services to help larger buildings or restaurants keep their plumbing costs down and reduce the potential risks of needing more expensive services like sewer line work, appliance replacement, or re-piping.
Count on the experts! Call Rooter Experts today for any of your emergency, basic upkeep, equipment installation, or long-term plumbing needs!
General Plumbing Tips from the Professionals
Water Meter: If you suspect your water bill is high because of an undetected leak, you can always confirm it by looking at the water meter. Just take note of the reading at a time you're leaving the house for the day and no water will be used. Check it again about 10 hours later or whenever you come back…if the reading differs, you have a leak.
Garbage Disposals: If your garbage disposal is stopped up and you just get that buzzing noise, try pushing reset before calling the plumbing company. It's usually a little red button underneath the unit.
Laundry Room: Washer and dryer hookups aren't typically on the front of the brain…but examine them every so often- bulging tubes mean you're wasting energy.
Kitchen: Never decide to put grease down the drain. It congeals and causes clogs.
Bath and Shower: If you find your shower head is spraying everywhere, try cleaning it by soaking in vinegar to clean out the mineral deposit build up.
The Plumber's Calendar: Plumbing Tips By Season
The Winter Months:
Lots of family over for the holidays? If you can, try to spread out showers to avoid overuse and to conserve energy from your water heater.
The Spring Season:
Go ahead and clean up that shower head! You can soak it in vinegar to eliminate clogging mineral deposits and reestablish it's full water pressure. Or, consider an upgrade to a more water-efficient model. New shower heads have some awesome features these days that save a great deal of water.
Summer:
Be sure there's a wastebasket in your bathroom-so your toilet doesn't get used as a trash can.
The Autumn Months:
Vacationing or planning to leave for holiday weekends? Shut off your main water valve, run faucets at high and low levels of the house and drain your piping.
What Sets Us Apart?
Reliable
Prompt, On Time Service
24 Hour Emergency Service
Customer Service That Puts You First
Expert Knowledge with Decades of Experience