Sump Pump Maintenance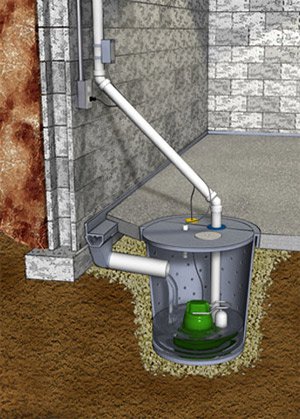 Searching for sump pump maintenance in Los Angeles as well as the neighboring cities? Rooter Experts delivers expert sump pump maintenance solutions at affordable prices. If you are seeking one of the best plumbing providers in Los Angeles, look no further!
What is sump pump maintenance? It usually entails installation of new sump pump systems in homes because of remodel or simply the fact that a new building is getting constructed. These specialized units pump water out of a hole, called a "sump," to prevent flooding. Sump pump maintenance can also include fixing components or replacing faulty sump pump units from wear, misuse, or initial improper installation.
Los Angeles Area Domestic Plumbing Company
Rooter Experts offers excellent plumbing services to households and companies all over Los Angeles. Rely on Rooter Experts plumbers to be quick, trustworthy and professional. Our excellent plumbing professionals will always be there to finish the job up to your standards at fair prices. In search of commercial plumbing companies for your business or larger sized buildings? Rooter Experts provides commercial plumbing services as well to help you keep maintenance fees lower.
Don't get taken advantage of by low quality plumbing businesses! Make Rooter Experts your trusted Los Angeles plumbing provider for any type of plumbing services, residential or commercial, emergency or non-emergency.
Suggestions from your Los Angeles Plumbing Company
Water Meter: Think you might have a leak inside your water lines because of higher bills? Just take note of the reading at a time you're leaving the house for the day and no water will be used. Look at it again about 10 hours later or whenever you come back…if the reading differs, there is a leak.
Kitchen and Bath: Hair and soap chips do drain properly. Use strainers to reduce long term plumbing services.
Laundry Room: Washer and dryer hookups aren't typically on the front of the brain…but look at them every so often-bulging tubes mean you're wasting energy and dropping performance.
Laundry Room: Much like your dish washer , you should only run the washing machine if you have a full load. If washing a small load, make sure your water level is adjusted accordingly when possible.
Kitchen: Never decide to put grease down the drain. Really… never. They cause nasty clogs.
Plumbing Company Calendar: Seasonal Tips To Keep Your Plumbing in Good Shape
Wintertime:
Avoid grease in your drains and pipes, whether it's from a Thanksgiving Day feast or simply from making some bacon at breakfast. Why? It solidifies in pipes and creates smaller pipes until they're fully clogged.
The Spring Season:
Give your toilets a good flush. Make sure everything is working in the right way; if you're holding the valve for a long time to initiate flushing or have to do the jiggle maneuver to get it to work, maybe it's time to replace your flushing mechanism.
The Summer Season:
Soft floors or dead spots in the bathroom can be a sign of the wood beneath is rotting from water damage. Did you know toilets actually use about 40 percent of your home's water? Making sure they're efficient and sealed can impact your water bill dramatically.
Autumn:
In colder regions, you can actually cover faucets with foam caps or covers available in hardware stores.
What Sets Us Apart?
Reliable
Prompt, On Time Service
24 Hour Emergency Service
Customer Service That Puts You First
Expert Knowledge with Decades of Experience