Water Heater Installation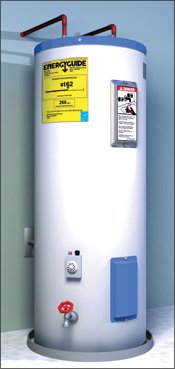 If you're searching for a professional plumbing company to take care of tank water heater installation and maintenance services in your home or at your office, trust Rooter Experts as one of the finest quality local plumbers in Los Angeles. Our qualified plumbing experts will tackle your tank water heater installation and maintenance services and make sure the job is done properly.
Tank water heater installation and maintenance usually calls for either draining some water and removing sediment from your tank water heater to restore water pressure, or simply replacing your tank water heater with a new unit. If you need water heater installation, it's a great idea to go tankless, since these models are much safer in terms of maintenance (there is no tank that can injure you) and they are also much more efficient… they'll cut about a third off your utility bills in many cases. They are also better for the environment and provide warmer water over longer periods of time, which is ideal for big families.
Los Angeles Residential Plumbing Techs
Rooter Experts provides excellent household plumbing service to the entire Los Angeles area. Rely on Rooter Experts plumbers to be quick, dependable and qualified. Our fabulous plumbing professionals will always be there to finish the job properly at affordable prices. Looking for commercial plumbers for your business or large buildings? Rooter Experts plumbing service delivers commercial plumbing services, as well, to help you keep maintenance fees lower.
Count on the experts! Make Rooter Experts your trusted Los Angeles plumbing business for any kind of plumbing services, residential or commercial, emergency or non-emergency.
Tips From the Plumbers
Plumbing: Shock absorbers around water lines will stop the annoying pipe-rattling noises you occasionally hear in houses.
Kitchen: If the garbage disposal is clogged up, try hitting the reset button first. It's that tiny red button underneath the system.
Bathroom: Running toilets generally mean a component of the flushing system has a problem, and ought to be changed.
Washer& Dryer: Try and restrict using your washer to when you have full loads, or adjust your water levels per load whenever possible. Consider replacing to more water-efficient designs if possible.
Outdoor Plumbing: Keep window wells clean and free of debris and leaves to ensure insulation efficiency.
Kitchen: Make sure there is absolutely no water leaking under the faucet when the sink is running. It should never be wet. If you have any water leaking, contact Rooter Experts plumbing service ASAP!
Plumbing Company Calendar: Seasonal Tips To Keep Your Plumbing in Good Shape
The Cold Season:
If you're cooking a holiday turkey or just cooking up some Saturday morning bacon, don't put grease down the sink. Why? It solidifies in pipes and essentially makes them smaller until they're fully clogged.
The Spring Season:
It's also smart to seasonally check your faucets and pipes for leaks. Make sure strainers or baskets are installed properly and all faucets are functioning normally, drip-free.
The Summer Time:
Soft floors in the bathroom can imply the wood beneath is rotting from water damage. Toilets use 40% of your water… making sure they're efficient and sealed can impact your water bill tremendously.
Fall:
Be sure your outdoor spigots aren't dripping or leaking at all. Get a plumbing company to take care of any leaks that could noticeably worsen with colder temperatures.
What Sets Us Apart?
Reliable
Prompt, On Time Service
24 Hour Emergency Service
Customer Service That Puts You First
Expert Knowledge with Decades of Experience