Emergency Plumbing Services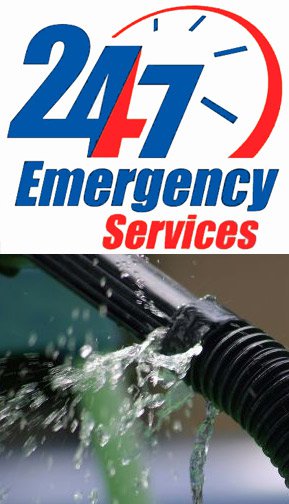 Searching for emergency plumbing service services in Los Angeles or nearby locations? Rooter Experts delivers emergency plumbing service services that rival many of the best plumbing businesses in the greater Los Angeles community at aggressive prices.
Emergency plumbing service ordinarily calls for a rush plumber to fix a burst pipe. If you're getting wet, you probably need an emergency plumbing service! Just give Rooter Experts a call and we'll take care of it, as quickly as possible. Remember to try to find the water shut-off valve near the burst pipe or the main building water shut-off valve, which is typically located near the outside water meter. That can at least prevent some damage until a plumber can get to the scene.
Los Angeles County Residential Plumbing Contractors
Rooter Experts delivers high quality plumbing services to residences and businesses all over Los Angeles. Trust Rooter Experts plumbers to be quick, dependable and professional. Our amazing techs are always there to get the job done properly, and at fair rates. Looking for commercial plumbing companies for your business or large buildings? Rooter Experts plumbing provides commercial plumbing services that will help you keep maintenance fees low.
Count on the experts; not gimmicky or un-reputable plumbing companies! Contact Rooter Experts right now for all of your plumbing needs, including basic upkeep, kitchen appliance installation, preventative plumbing, commercial plumbing or emergency service!
Suggestions from your Plumbing Company
Water Meter: If you feel your water bill is increased because of an undiscovered leak, you can always confirm it by examining the water meter. Just note the reading at a time you're leaving the house for the day and no water will be used. Give the meter a look-see when you get back…if the reading differs, you do have a leak.
Kitchen: If the garbage disposal is clogged up, try pushing the reset button to start with. It's that little red-colored switch beneath the device.
Laundry Room: Check washing machine hoses when you get the chance. .. replacing hoses with bulges or wear could make your laundry room much more energy-efficient.
Outdoor Plumbing: Check your outdoor sinks, faucets and hoses on occasion. If any one of them has low pressure, it may be a sign of a leak in the distributing water line.
Kitchen: Run water through your garbage disposal before and after use…10 or 15 seconds should be sufficient.
Bathroom: Shower heads that are spraying abnormally could just be blocked with mineral deposits and need a cleaning.
Plumbing Company Calendar: Seasonal Tips To Keep Your Plumbing in Good Shape
The Winter Months:
Got company over for the holidays? Spread out showers throughout the day to conserve hot water energy and limit the drain usage.
The Spring Season:
Early spring is a great time to check pipes outside for any damage that might have occurred during the low winter temps. If you have any pooled up water or dripping faucets, get them fixed!
Summer:
Soft floors or dead spots in the bathroom can mean the wood may actually be rotting from water damage. Did you know toilets actually use about 40 percent of your home's water? Making sure they're efficient and sealed properly is important.
The Fall Season:
Leaves in your gutters and your outdoor drains are bad. Get rid of them!
What Sets Us Apart?
Reliable
Prompt, On Time Service
24 Hour Emergency Service
Customer Service That Puts You First
Expert Knowledge with Decades of Experience